Why you Should Consider Getting the ISO 27001 Certification
Why you should consider getting the ISO 27001 certification?
Did you know that 95% of cybersecurity breaches are caused by human error? 68% of business leaders feel their cybersecurity risks are increasing. Companies struggle to protect important information from hackers.
Over the 2020–21 financial year, the ACSC have received 67,500 cybercrime reports, an increase of nearly 13 per cent from the previous financial year. The increase in volume of cybercrime reporting equates to one report of a cyber attack every 8 minutes compared to one every 10 minutes last financial year. A higher proportion of cyber security incidents this financial year was categorised by the ACSC as 'substantial' in impact.
Businesses want their information protected too. For this reason, many businesses are seeking ISO 27001 certification. Read on to learn all about ISO 27001 certification and how it can benefit your business.
ISO 27001 is a system of information management for businesses. It allows businesses to manage information.
The information that it helps to manage might include several things like:
What does information management mean?
It means handling important information businesses must keep track of, whether that is financial, related to their employees or information related to products or services. It might also mean the information one business receives, transfers, or stores has from another source.
ISO stands for International Organization for Standardization.
This organization sets standards related to the management of information. They do not, however, certify businesses.
How Does An Organisation Get ISO 27001 Certification?
ISO 27001 certification is a thorough and detailed process and involves the following steps:
ISO does not undertake the certification process for you, however, Sustainable Certification can!
A review of your processes and the method by which you handle information and documentation is required.
An auditor will compare how you do things against the ISO 27001 requirements.
As your business works through the detailed process, regular audits are conducted. You work to adjust your information management to meet the ISO standards. Then regular audits are conducted to make certain that once you meet them that you also keep them.
This is one of the many reasons that having an ISO 27001 certification is significant. It tells people who work for you and do business with you that you take information management in the most serious way possible.
ISO 27001 Certification Process
There are countless benefits for your business to attain the ISO 27001 certification. You will have the most advanced plans for security and information management. But you may also attract new business partners because of the certification.
This certification tells other businesses in abstract ways that you take information management seriously. It also lets your business partners know you maintain the best practices in handling information in your business.
The control areas include:
ISO 27001 certification separates the areas of information into 14 different areas. These are the categories that will be part of the audit process as you work towards certification.
Because of the scope and depth of this process, it is not just your technology team who should be involved in the process. All stakeholders should not only understand the process but should be involved in achieving compliance for the certification.
Benefits of ISO 27001 Certification
These global standards reap many benefits to a business. The standards will help your business in protecting your information assets and tell everyone you work with you take the security of information seriously.
Some of the specific benefits include:
The secure exchange of information
Provides all stakeholders from employees to business partners the security to know you handle risk management
Confidential information is secure
Business partner retention and satisfaction based on security standards
Creates a culture of security
Company assets, data, and information are protected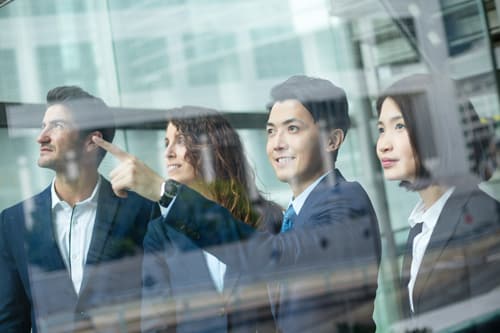 Practicing the use of these international standards makes a statement about your intentions to keep information secure. Establishing, implementing, operating, monitoring, maintaining, and improving the security of your information in the company will be obvious when you obtain the ISO 27001 certification.
Choose ISO 27001 Certification
The world of technology and information is riddled with risk. Businesses must take cybersecurity and information security standards seriously.
By obtaining the ISO 27001 certification you are telling your stakeholders and business partners you place the utmost importance on protecting the information in your company because you have attained this global certification.
If you are ready to get your business ISO 27001 certified, we would like to help you through this process. Take the first step in the process by completing this form today. Let us help you get this significant certification for your company.