Our Team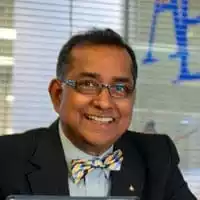 Swami Nathan
As CEO/Managing Director and Lead Auditor at Sustainable Certification™, I make it my business to ensure other businesses are provided with high-impact, industry-leading quality assurance services. I'm 100% committed to ensuring our multi-talented team of auditors deliver personalised, intelligent and helpful ISO certification expertise
Our second and third party auditing services are fully adapted to each customer's unique timeframes, goals and objectives. Consistently tapping into my own in-depth IT experience to design and implement innovative business models and management systems, Sustainable Certification consists of a multidisciplinary team of auditing specialists. Our auditors stem from a range of technical disciplines, guaranteeing the delivery of high-quality, industry-specialised second and third party auditing services. We'll elevate your business to higher-level system/process maturity.
Amelia is an ISO Certification and Second and Third Party Auditing all-rounder. She is heavily involved in driving certification services at Sustainable Certification™. Coming from a quality assured customer service background with a significant focus on management system improvements, Amelia is responsible for ensuring our internal management systems continue to meet the JAS-ANZ quality assurance criteria.
Collaborating on ISO certification projects across a wide range of industries, a key part of Amelia's role at Sustainable Certification™ is coordinating a team of second and third party auditors to accommodate various customer needs. In addition, she has been heavily involved in the implementation of our best-practice online systems that provide an 'easier ride' for our ISO certification customers.
Amelia specialises in ISO 9001 QMS, ISO 14001 EMS, ISO 18001 OSHA, ASNZ 4801 OH&S, ISO 27001 ISMS, CCF IMS, CCF SCIMS, VEDN, HACCP.
As the Head of Strategy at Sustainable Certification™, I live by our company motto of delivering personalised, intelligent and helpful ISO certification. A thorough and collaborative third party auditor, my aim is to consistently deliver impactful, company-customised management systems focused on elevating each business to higher-level system/process maturity.
With a background in commerce and fast-paced customer service, in addition to the monitoring and promoting of ISO certification tools and processes, I bring to the auditing table an all-encompassing perspective of business operations that address multiple stakeholder needs. Certified in ISO 9001 QMS, ISO 14001 EMS and ASNZ 4801 OH&S, I'm constantly building on my auditing skillset to the benefit of Sustainable Certification™ and its customers.
Maria Bouras brings a lot of experience having worked at the Greek Bank for over 5 plus years. Maria is responsible for providing support around any ISO certification queries and also helping Amelia and the other team members with any other issues.