Issue Resolution Process (Complaints & Appeals)
Procedure Scope
An Issue can include a complaint, dispute, appeal or other activity where a person or organisation wishes to have a situation redressed, which is not covered by other organisational processes.
Sustainable Certification is responsible for all decisions relating to Complaints and Appeals.
It includes a trigger event that can cause re-assessment of the Certification status of a client (i.e. potential withdrawal of Certification)
An issue may also be where a client has breached legislative and or regulatory obligations / been convicted of an offence e.g.
Hazardous release to atmosphere, notifiable dangerous occurrence or similar.
OR
May be a general complaint against SCPL or a certified organisation that requires investigation.
Procedure Detail
Issue Resolution processes should be speedy without being hasty and not result any discriminatory actions.
Complaints that are not closed out within a timeframe documented and agreed with the complainant shall be escalated to the Certification Body's top management to ensure that the complaint receives the appropriate priority.
Complaints that are not closed out within 3 months of that agreed timeframe shall be brought to the attention of JAS-ANZ.
In the case of loss of Certification (for example) the presence or absence of Certification could be a survival situation for the organisation concerned.
The Issue Resolution process must address the needs of all parties The complainant must tell the respondent in writing:
• The nature of the dispute; and
• What outcome the complainant wants; and
• What action the complainant thinks will settle the dispute. The parties should then try to agree about how to resolve the dispute.
Issues may be communicated by telephone (initially) however they will not be acted upon until it has been documented in writing. (Email will be deemed to be signed personally for purpose of this procedure)
Personnel including those acting in a managerial capacity must not be involved in Issue investigation, appeal, complaint or dispute if they have been directly involved in activities of any party involved in the dispute in question, within the last 2 years.
In the case of potential conflict of interest regarding issue resolution or perception thereof (e.g. if the complaint relates to actions or decisions of the Certification Manager) then the Certification Manager shall delegate their responsibility to an appropriate independent person or group, internal or external to SCPL.
The Issue may also involve Industry Board Member input – depending on the corrective and preventive action plan.
Once the issue has been documented in writing it is to be added to the NCR Register a reasonable timeframe is to be agreed to by both SCPL and the complainant for the closure of the issue raised.
The issue raised is to be investigated by the nominated representative in SCPL and must be able to be verified – verification can be via collection of supporting documents, data or information or via witnessing behaviour or speech (depending on the issue).
Should the complaint involve another certified client of SCPL , once investigated and determined to be valid, that client in question should be notified.
If the investigation is not able to determine it is true the complainant will be asked to restate their case.
Once the issue has been investigated and determined to be true, the complainant is required to provide a response proposing a corrective action plan.
If the issue may be a potential trigger to withdraw or suspend certification this process must not be perceived as being any arbitrary withdrawal of certification.
Clients must be advised of any complaints/ disputes that are brought before SCPL where any failure to meet the requirements of certification is revealed, and the client is required to investigate its own systems and procedures and to take appropriate corrective and preventive action.
If at any time the complaint is related to the NDIS scheme the complaint must be referred to JAS-ANZ and the scheme owner.
Swami Nathan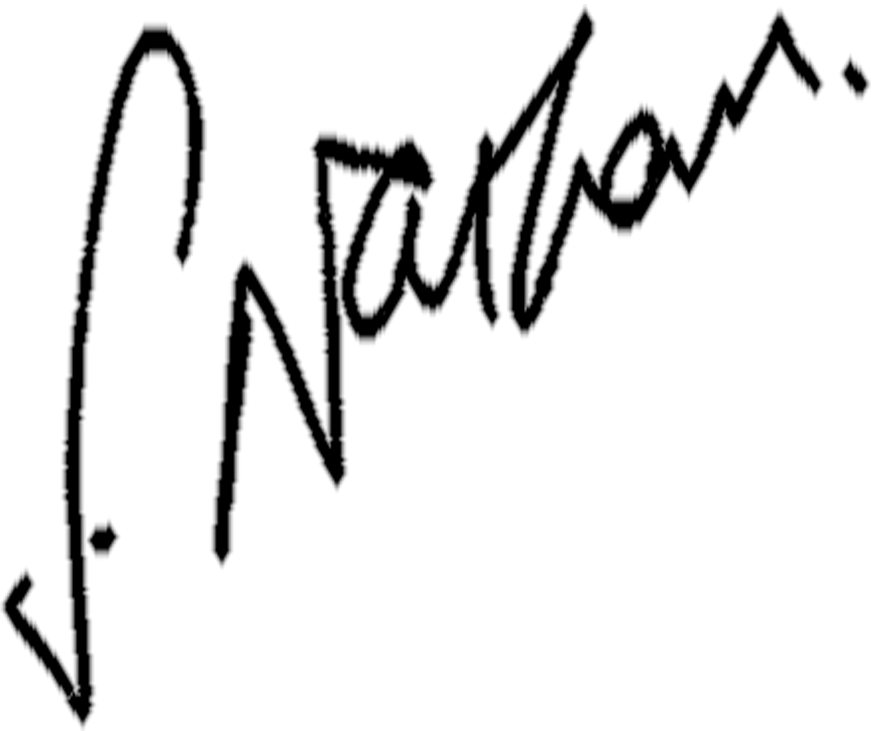 18th December 2020
Chief Executive Officer (CEO)
To find out more give us a call on 1800 024 940